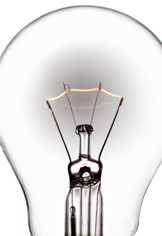 San Francisco, California, March 17, 2009 – Genesys Telecommunications Laboratories, Inc., an Alcatel-Lucent company (Euronext Paris and NYSE: ALU), and VEXIS Systems, Inc. has signed an agreement for VEXIS to join the Genesys Partner Program in the Strategic Partner Tier. VEXIS can now resell the entire suite of Genesys products in North America as part of a larger offering leveraging VEXIS' expertise in contact center design, development and deployment experience, extensive customer relationships, and exceptional voice user interface expertise.
VEXIS specializes in delivering and managing complex projects on time and on budget, including the integration of disparate, multi-vendor systems. VEXIS will focus on a number of key Genesys industries in North America, including financial services, government, healthcare and utilities, as well as publishing and multi-level marketing.
"VEXIS has an outstanding track record of meeting and exceeding the expectations of their customers both during and long after the initial sale with interactive solutions that are both innovative and pragmatic," said Dave York, vice president, North America sales, Genesys. "Customers expect us to identify and recognize partners who achieve our high partner quality standards and, as a strategic partner, VEXIS has proven they deliver maximum value for customers."
"We believe strongly in Genesys' vision for Dynamic Customer Engagements and their unwavering commitment to deliver 'best in class' customer service," said Philip Fuller, president of VEXIS. "By partnering with Genesys we strengthen our portfolio of self- and assisted-service solutions, and enhance the quality and range of services we can offer to new and existing customers."
The Genesys Partner Program is designed to support its rich network of partners working to deliver the full potential of the Dynamic Contact Center. Additional details on the Genesys Partner Program are available at http://www.genesyslab.com/partners/.
VEXIS Systems provides interactive solutions and systems integration to enterprises and call centers in industries ranging from energy, financial services and healthcare to publishing, utilities and government agencies. VEXIS has delivered thousands of applications for hundreds of customers, working with leading technologies, and brands. Core expertise includes IVR, Speech, CTI, VoIP, and Data Integration and Analytics. At VEXIS, 'good enough' isn't. VEXIS meets each customer's unique business and operational needs by designing the right solution with the right combination of components. As a result, customers report record rates of call completion rates, caller satisfaction, ROI and sustained service from their VEXIS solutions. For more information, go to www.vexis.com.
About Genesys Telecommunications Laboratories, Inc.
Genesys, an Alcatel-Lucent company, is the only company that focuses 100% on software to manage customer interactions over the phone, web and in e-mail. The Genesys software suite dynamically connects customers with the right resources – self-service or assisted-service – to fulfill customer requests, optimize customer care goals and efficiently use resources. Genesys software directs more than 100 million customer interactions every day for 4,000 companies and government agencies in 80 countries. These companies and agencies can leverage their entire organization, from the contact center to the back office, to improve the overall customer experience. As a result, Genesys helps stop customer frustration, drive efficiency, and accelerate business innovation. For more information, go to www.genesyslab.com or visit the industry blog at www.betterinteractions.com.
Alcatel-Lucent (Euronext Paris and NYSE: ALU) is the trusted partner of service providers, enterprises and governments worldwide, providing solutions to deliver voice, data and video communication services to end-users. A leader in fixed, mobile and converged broadband networking, IP technologies, applications and services, Alcatel-Lucent leverages the unrivalled technical and scientific expertise of Bell Labs, one of the largest innovation powerhouses in the communications industry. With operations in more than 130 countries and the most experienced global services organization in the industry, Alcatel-Lucent is a local partner with a global reach. Alcatel-Lucent achieved revenues of Euro 16.98 billion in 2008 and is incorporated in France, with executive offices located in Paris. For more information, visit Alcatel-Lucent on the Internet: http://www.alcatel-lucent.com
Media Contacts:
VEXIS – Philip Fuller, philipf@vexis.com, phone 918-663-8080
Genesys – David Radoff, dradoff@genesyslab.com, phone 650-466-1078