Contact us at
support@vexis.com
VEXIS Systems believes in superior customer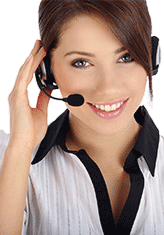 service. As an effort to better serve you, we have established policies and procedures to handle your technical support needs.
A Trouble Ticket system has been developed to expedite this process. Completing Trouble Tickets is your way of letting us know you need help. Once you have completed a Trouble Ticket, a VEXIS Systems Technical Services Engineer will promptly respond.
To establish a trouble ticket, please e-mail us or login to the  VEXIS Customer Portal. Alternatively you contact us at 918-663-8080 or toll free at 888-58-VEXIS(888-588-3947) for the Technical Service Department.
Customers also have access to our online VEXIS Customer Portal to report and track issues by web 24 hours a day, 7 days a week.  Although escalation and response time are determined by your service level, the online portal is a great way to open a trouble ticket whenever an issue arises.  In order to use the VEXIS Customer Portal, you must have a valid user ID and password.  To obtain account access, please contact VEXIS Systems Support at e-mail or by phone at 918-663-8080 or toll free at 888-58-VEXIS (888-588-3947).
Click Here to access the Customer Portal online
Note: If you contact us using the online online VEXIS Customer Portal you can automatically generate a trouble tick for your issue. If you contact us via e-mail or over the phone, your Ticket-ID will be generated by the VEXIS Systems support specialist that receives your request and you will receive additional trouble ticket details via e-mail.