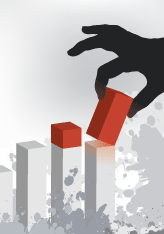 Our rigorous, methodical approach to every project for every customer is the key to our success – and yours.
All VEXIS engagements begin, flourish and thrive as a result of the VEXIS Interaction Process (VIP). VIP is our rigorous set of development, design, testing, usability and deployment methodologies, best practices, standards, principles and guidelines that assure the quality and efficiency of every VEXIS engagement, and the long-term satisfaction of our customers and their end users.  Stringent VIP development, testing, and quality assurance standards produce robust solutions that can be deployed quickly, managed easily, well-accepted by users, and easily expanded as more users join the system. Our commitment to portability, integration, and interoperability extends the life and value of our solution as well as that of other infrastructure components.

And, because Self-Service solutions require special discipline and attention to give the greatest solution value, VEXIS extended VIP with special best practices. This not only improves solution quality and brand service, it also helps identify and unify stake-holders so that project objectives can be more clearly defined and met.
At VEXIS we treat our customers and your callers like VIPs, from the first transaction onward.  It's one of the reasons we routinely receive 98% or better ratings on our customer support services, and enjoy a 99% renewal rate.
Become a VEXIS VIP now – you'll love the service we give you and your end users.