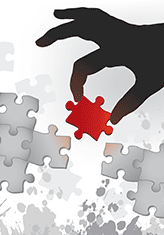 Speech can transform voice applications by making interactions more natural. Eliminating recited menus and streamlining hierarchical access reduces call time, and improves the efficiency and effectiveness of self-service applications. Speech can make complex functions easier to use, make downstream functions more accessible, and enable new features such as text-to-speech and speaker verification.
VEXIS Speech
Design, grammar, and integration are always major success factors with voice applications, and the VIP (VEXIS Interaction Process) helps assure a tight, well-defined and well-executed project. To address the special considerations of speech-enabled applications, VEXIS extended VIP – the gold standard of project management – with a set of speech-specific practices.
Our experience, expertise, and extensive dialog libraries let us achieve raw recognition rates of 96%, and finished rates of nearly 100%. Our rigorous methodology dramatically reduces time-to-deployment and accelerates user acceptance.
The VEXIS solution portfolio includes a full range of high-impact speech recognition products and services for call centers, enterprises and service providers in every key industry. Our Voice Architects division offers platform-independent speech services including VUI design, consulting and extensive multi-lingual dialog libraries.