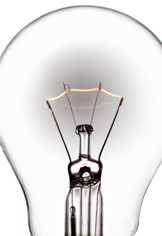 State of the market, state of the art, right on time and right on the money – today, tomorrow and beyond
Established in 1984, VEXIS Systems provides interactive solutions and systems integration to enterprises and call centers in industries ranging from energy, financial services and healthcare to publishing, utilities and government agencies. We have delivered  thousands of applications for hundreds of customers, working with leading technologies, and brands. Our core expertise includes Multi-Channel self-service solutions  (Voice, Web, & Mobile), Contact center solutions (CTI/Screen Pop, CRM, & VoIP), and Data Integration & Analytics.
At VEXIS, 'good enough' isn't.  Through extensive strategic relationships with leading technology providers, VEXIS meets each customer's unique business and operational needs by designing the right solution with the right combination of components.  As a result, our customers report record rates of call completion rates, caller satisfaction, ROI and sustained service from their VEXIS solutions.
Customers who choose VEXIS, stay with VEXIS year after year.
Built on a solid financial foundation, and superior products and services , VEXIS has enjoyed nearly 30 years of continuous growth. An industry leader, VEXIS attracts and retains some of the most talented engineers, project management, and support personnel in the industry. Our team of professionals is dedicated to delivering  only the highest quality solutions and services before, during and after every sale. Dedicating significant resources to both technology development and customer service, VEXIS specializes in organizations with customer service contact centers, help desks for large computer networks, software and hardware maintenance support agreements, and professional services concerning all aspects of successful IT solution integration.