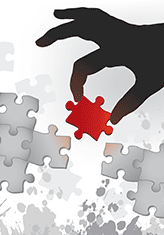 Computer Telephony Integration (CTI) is the key to effective call management, call routing, and single-call resolution. It has advanced by leaps and bounds in recent years to become more effective and affordable, especially in IP-enabled implementations.
Time = Money
Every time a user must re-authenticate, precious time and call detail is lost. Beyond the loss of caller goodwill, each second of average agent talk-time can cost more than $1M per year.
The voice equivalent of 'single sign-on', CTI authenticates callers and captures their identities, preferences, histories and status, as well as  information about the call itself.  That detail is then sustained and displayed through any number of self- and assisted-service routings, escalations and transfers. As a result, call time is reduced – improving  caller satisfaction and cutting costs – and up-sell, cross-sell and notification opportunities are expanded. CTI also opens the door to improved reporting and analytics.
Get More From What You Have Now
VEXIS CTI does not require wholesale migration of existing infrastructure to a single vendor.  Our customers enjoy the benefits of CTI, sustain returns on existing investments, and right-size migration and upgrades.  VEXIS can assess, enhance and tune the information and telephony infrastructure you have.  Our ENVOY suite of middleware enables new levels of data integration and consolidation to improve call quality and business process improvement.