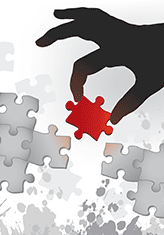 A comprehensive VEXIS Assessment evaluates the current state of your customer service and integration systems, and maps these together with your current business and service objectives against best practices, corporate standards, and  the readiness of infrastructure and staff.  Assessments are conducted by a team of senior VEXIS designers, solutions consultants, and account executives who work with key contact center business and technical staff to build trust as we understand and define requirements.
Our report will include:
Documented review of existing relevant system, application and data infrastructure, and integration points
Analyses of caller interactions with agent and self-service systems
A review of  solution options with  objective vendor comparisons
A comprehensive set of recommendations, including strategies and project plans with detailed costs, benefits, dependencies and risks
Your VEXIS Assessment is the foundation of both the portable, flexible solution architecture that meets short and long-term project objectives – and the trusted, consultative business relationship with us that will keep your interactive solutions competitive and productive for years to come.
VEXIS can help you deliver high quality speech recognition as part of your overall interactive solution architecture: