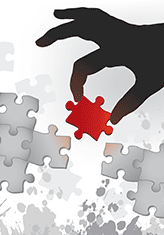 V-tilities enhances and manages IVR systems from a single, browser-based console, and leverages both IVR and web investments. V-tilities extends the capabilities of IVR systems in key functional areas including management, reporting, and data integration across multiple channels including web, chat, email, and fax, as well as IVR and speech.
Foundation modules include:
ASR Speech Administration – fine tune speech and DTMF call control
Caller Transfer – allows dynamic call scheduling and distribution
Credit Card Verification – protects online, telephone, OCR transactions
DNIS Universal Gateway – manage service levels by DNIS
Dynamic Prompting – consolidated, tabular view  and prompt administration
Error Handling – diagnose, clean and/or terminate applications
Password Encryption – high-level encryption security for password files
Additional modules are available for functions such as message administration, optical character recognition (OCR), name and address,  text-to-speech, agent desktop and many others, as well as application modules from our industry portfolio.
V-tilities work seamlessly with the VEXIS ENVOY suite of middleware to optimize data integration and utilization.