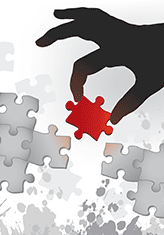 Competitive advantage must first be achieved and then maintained through dedication to continuous improvement. We help our customers meet the often conflicting requirements of meeting ongoing business, finance and customer service objectives with selective enhancements designed for maximum longevity and return.
State of the art is a moving target. Even the best solutions benefit from periodic tuning to streamline IVR menus, expand speech dialog libraries, or improve integration on the agent desktop. VEXIS understands how to make the most of existing systems with minor makeovers that can yield major results.
If your infrastructure is more than 4 years old, there are major enhancements in the areas of  IP networking, speech recognition, data integration services , and reporting and analytics – all of which can be achieved with upgrades to existing infrastructure. These new technologies can improve agent productivity  and user satisfaction,  and reduce call times and overall costs.
And, for aging infrastructure that is more costly to maintain than replace, VEXIS will design a state-of-the-art solution that fits your budget, meets your business needs, and will evolve and grow with you for years to come.
Regardless of where your implementation ranks along its lifecycle, VEXIS and our VIP practice can help it work better for you and your callers.