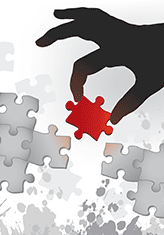 Internet Protocol (IP) Networking is transforming every aspect of contact center operations. IP networks support greater levels of integration at every stage of a call, enabling new levels of personalization in every interaction.  Agent productivity rises, customer service and satisfaction increases.  Traditional telephony fees such as take-back-and-transfer inside the call center can be eliminated and both line fees and usage charges dramatically reduced.
Agents with VEXIS ESP (ENVOY SoftPhones) can work from any location – owned premises, outsourced facilities, and home.  Distributed workgroups around the globe can be connected to voice infrastructure more easily, making skills-based routing more achievable and effective. And IP networking enables unified interactions  in the call center and beyond with voice, email, web, chat, and mobile messaging.
VEXIS can extend service delivery in your IP-enabled Contact Center by enhancing data integration, unifying distributed operations, and personalizing interactions on every channel. We can maximize ROI and productivity by optimizing interactive applications  and agent desktops. And we can virtualize operational control, analytics and reporting no matter where the infrastructure and agents are located.