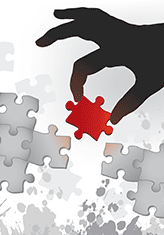 Voice, desktop, web, and mobile applications are sharply differentiated by their unique user interfaces, but share a common foundation built on the enterprise information systems they extend.
VEXIS expertise extends to the nuances of each interface channel, as well as seamless integration with core systems. The results are unified, consistent, robust and secure information, communications and transaction solutions for every user.
Our experienced team of designers, developers, implementation, and management experts have delivered highly successful solutions to a wide range of customers in key industries.
Beyond our implementation expertise, VEXIS has also developed ENVOY, a data services middleware suite that integrates and consolidates data, and unifies multi-vendor environments. In addition to supporting analytics and reporting, ENVOY improves the function and flow of both self-service and agent-assisted calls.